An analyst who is widely known for his crypto analysis claims that Bitcoin (BTC) will experience one more capitulation event, before it finds its bottom.
Altcoin Sherpa , a pseudonymous crypto trader, tells his 187.800 Twitter followers that BTC still has one more wick to go before it bottoms.
Here's the catch: The trader anticipates that Bitcoin will consolidate for 6-12 months before it rises again.
"Where are we at the moment?" "Where are we currently?" I believe we are semi-close to the bottom when it comes to prices but we still have some time. We'll probably have one final wick, and then we can just continue to chop for the next 6-12 months.
The strategist cites historical data to support his prediction. He also noted that Bitcoin tends to consolidate for many more months after hitting the bottom. Also, he said that he expected this year to be another "choppy" year.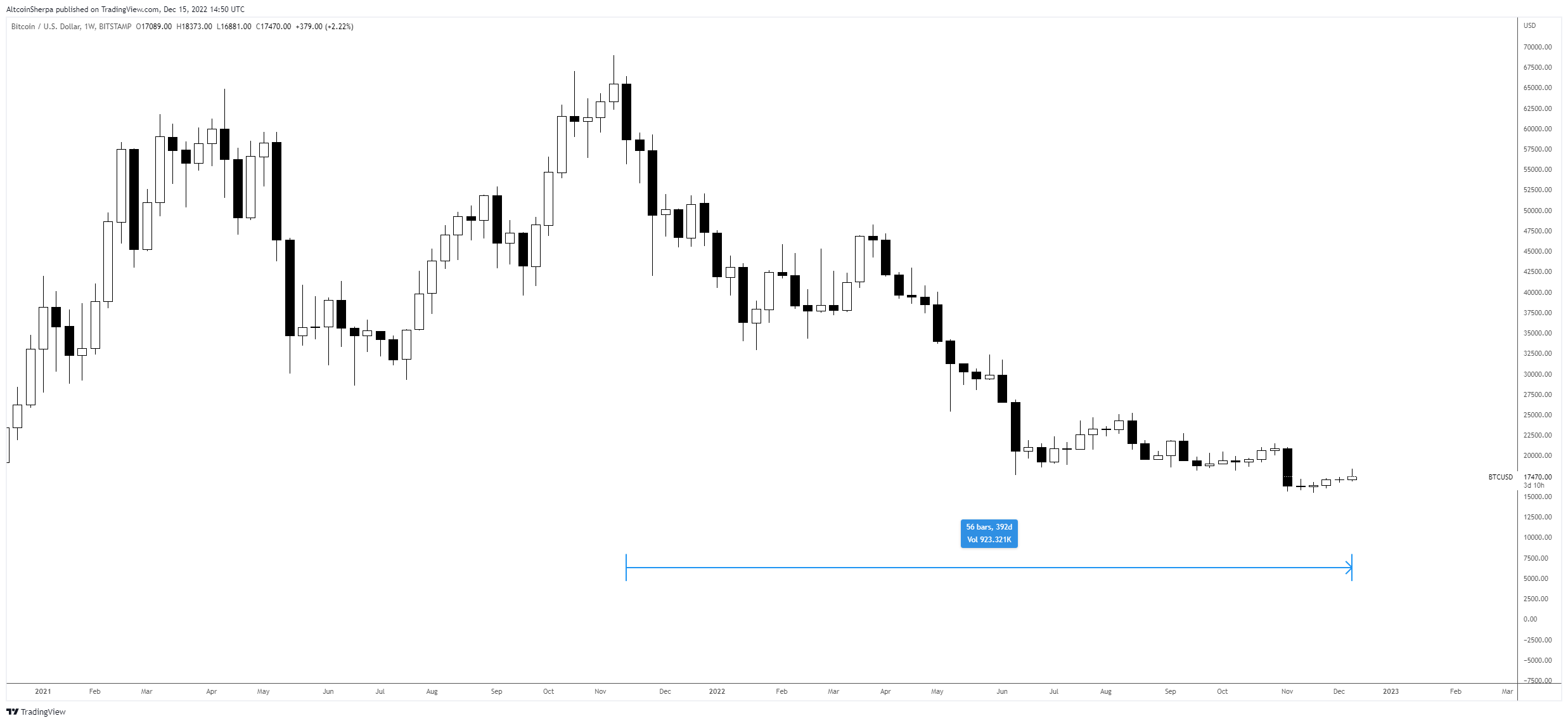 Source: Altcoin Sherpa/Twitter
"Bitcoin: Almost 700 days away from the bear market downtrend, accumulation, and back in 2015. How can you handle that?" It's been almost one year since our last move. It would be another year."
Altcoin Sherpa also mentions the consolidation period for king crypto in 2018, claiming it lasted nearly 450 days.
"Compare it to 2018 and its accumulation, which was approximately 450 days."
The analyst states that the next area of his interest in crypto assets by market capital is the low $17,000-range.
BTC traded at 17,452 at the time of writing. This is a 4% drop in 24 hours.
Author