Santiment, a blockchain analytics firm, reports that crypto exchanges saw their largest hourly stablecoin inflows this year amid the recent market corrections and consolidation.
On Twitter, the firm told its 110,000 followers that crypto exchanges saw a record-breaking avalanche of stablecoins this week in the form of Tether (USDT) and Circle's USD Coin (USDC).
"The largest 1-hour Tether inflow to exchanges of the entire year occurred Thursday. At 8 am UTC, over 771.6 million USDT was transferred to exchanges. Then, just 6 hours later, 454 million USDC was then transferred to exchanges, a 4-month high of its own."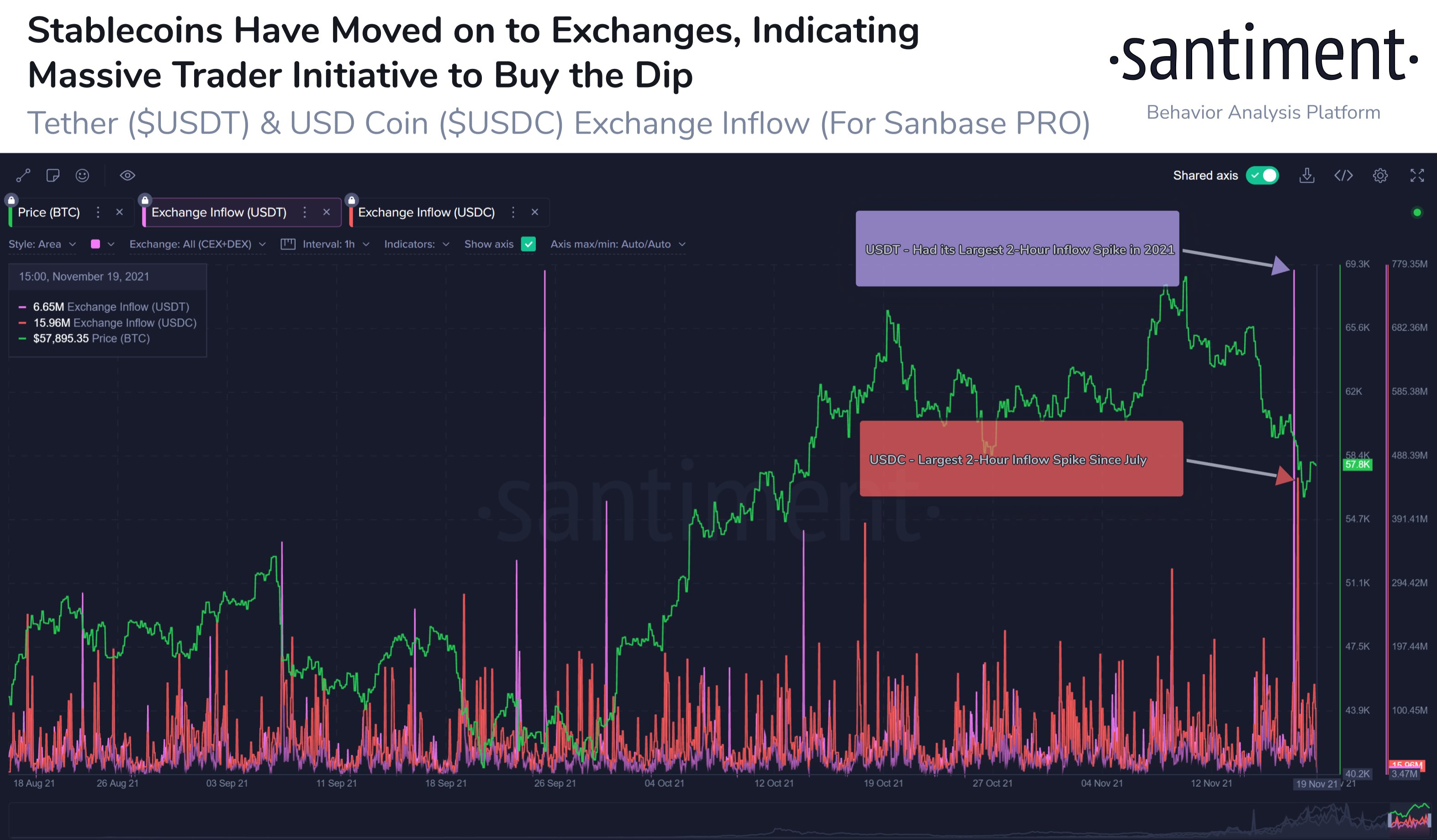 Following Bitcoin's correction from $69,000 to below $56,000, Santiment says that BTC is being discussed online at a drastically lower rate than it was in June.
"With altcoins booming for the majority of 2021, even through major volatility stretches, Bitcoin is now being discussed at about half the rate it was five months ago. 15% of discussions on crypto platforms are related to BTC now vs. 30% in mid-June."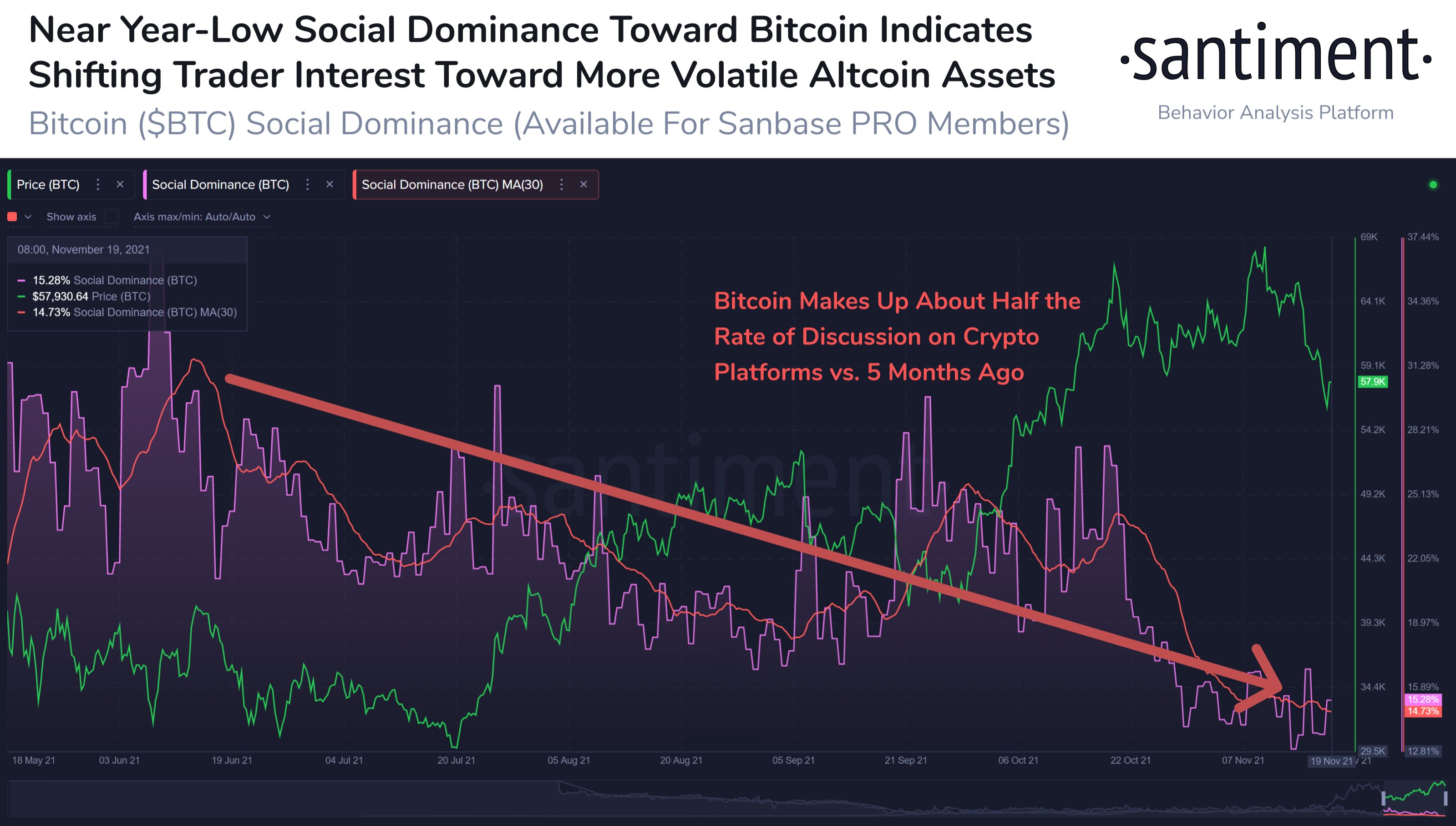 Looking at altcoins, the crypto analytics firm says that one has been going against the trend of a broader crypto correction. According to Santiment, metaverse-focused Sandbox (SAND), which is up nearly 50% in the last week, is defying the markets while flashing a promising on-chain signal.
"Sandbox is currently at $4.32, defying much of the rest of the market-wide correction that has happened this week. SAND's realized profit/loss is beginning to neutralize again and has historically been an extremely accurate leading indicator."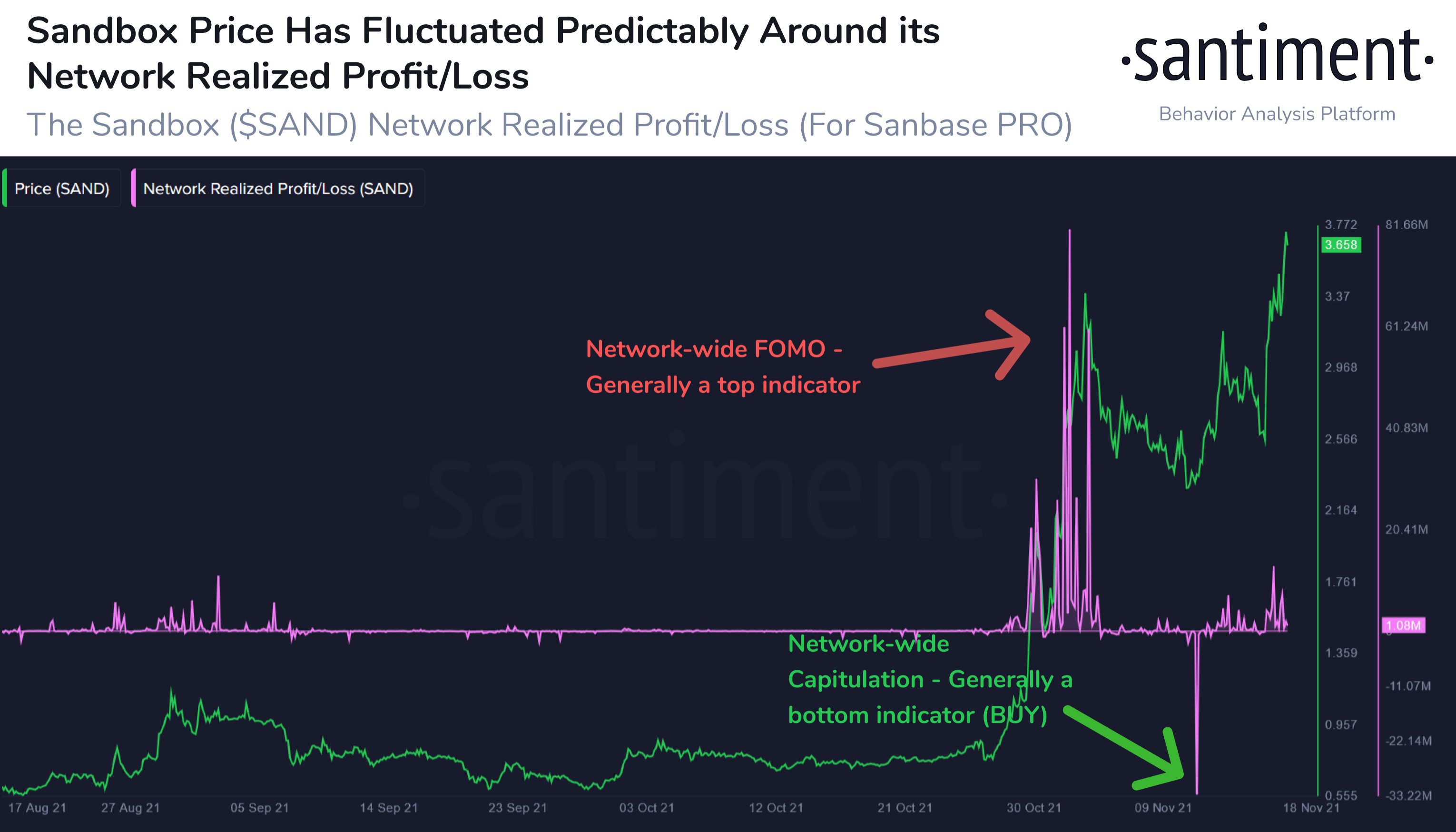 Check Price Action